Hersheypark is about to be even more fun and I didn't even think it was possible. After riding on their newest attraction, the Triple Tower, a few weeks ago, I had the most fun I ever experienced with my family at Hersheypark. Now I've learned it's about to get even better!
Yes, you read correctly. Clutch your pearls…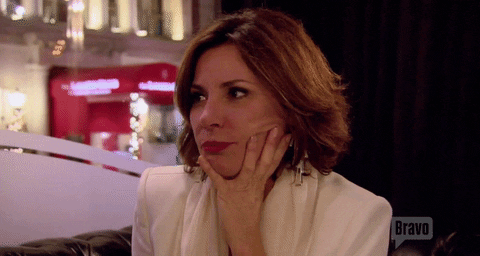 Hersheypark is Bringing More Fun
Yesterday, at the #Hersheypark2018 Announcement, Hersheypark revealed two new additions to The Boardwalk they are about to break ground on. The day after Labor Day, construction is set to begin on the Breakers Edge Water Coaster and Whitecap Racer.
Breakers Edge Water Coaster will be the world's first HydroMAGNETIC water coaster with flying saucer turns and the 14th coaster at Hersheypark. Whitecap Racer will be the world's longest mat racer. The new attractions will be located between Shoreline Sprayground attraction and Intercoastal Waterway lazy river and are slated to debut for Memorial Day weekend of 2018.
How awesome is that? The Boardwalk is already a family favorite and now with six water slides, a lazy river, wave pool and more than 600 interactive water feature, Hersheypark has decided to give families more of what we enjoy.
Bring it On
Check out these exciting new attractions opening on Memorial Day 2018:
Breakers Edge Water Coaster will be the world's first HydroMAGNETIC water coaster with flying saucer turns to smoothly rocket riders through splash-filled hills and sweet thrills that are perfect for the whole family. The four-person inline raft gives families a bobsled ride feeling as gravity drops and smooth Linear Induction Motors (LIMs) power guests up and down hills and turns. This water coaster has an estimated hourly ride capacity of 600 guests and a ride time of about one minute.
Whitecap Racer will be the world's longest mat racer and will take guests 70 feet high as they race to the finish in six side-by-side tunnels to the bottom. Each rider speeds through two tight 360-degree loops, while open racing lanes with low separator lanes allow racers to see and hear each other as they challenge each other using a slider timing system.
ProSlide Technology Inc. is the manufacturer of both attractions. Both rides are family-friendly and have a height requirement of a Reese's category and up (42" and up).
Hersheypark Has You Covered
Are you pumped, set, and ready to get wet? The new attractions are definitely going to be cool, but you'll want to keep your cool under the blazing sun too. It's a good thing Hersheypark has you covered. As I walked around The Boardwalk to see where the new rides will be located, I noticed some very smart families who plan ahead can make the most of their day under the shade at The Boardwalk. If you really want to add value to your experience, check out the Hersheypark Cabana rentals.
Cabana Rentals include:
• All-day use of the cabana, equipped with refrigerator, table, four chairs, and two chaise lounge chairs
• Beach towel at check-in for each guest
• Beach bag and suntan lotion at check-in
• 12 complimentary water bottles per cabana
• Walk-up service to exclusive Cabana Grill, offering a grill menu, including kids' meals*
• Complimentary fountain soda at the Cabana Grill
• Complimentary locker for use throughout the day next to the Beach Club Restrooms and Changing Rooms
• Exclusive ride access to the Intercoastal Waterway (lazy river)
Nice, right? I know. It doesn't get much better than this. Hersheypark already has great food, attractions, and hotels, so I'm super excited about the #Hersheypark2018 announcement. I'll definitely be making plans to check out the new attractions next Memorial Day. I hope you and your family get the chance to visit as well. Don't forget to reserve a cabana in advance (if that's your thing) and check out the new Hersheypark attractions at The Boardwalk.
Enjoy the sweetness!